Watch this webinar and learn how to apply Diversity, Equality, and Inclusion strategies into a candidate-friendly hiring process.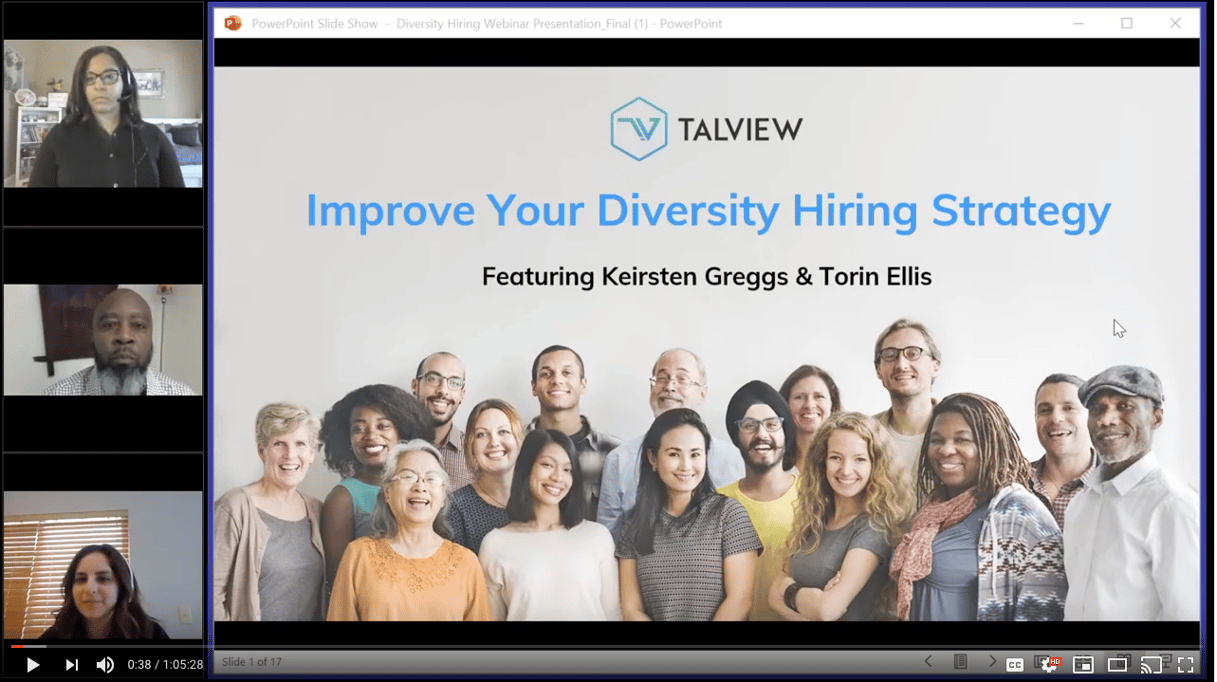 Research shows that diverse organizations realize increased profitability. So much so that Goldman Sachs just announced they will no longer support IPOs of companies that do not have at least one diverse board member.

If you're looking to increase diversity in your organization, this webinar is for you. You'll learn practical techniques and strategies you can use to attract, source, and hire diverse candidates.
Please complete the form to access the webinar.